Haller Army Memorial
Omaha, Nebraska
ST. JOHN'S (CATHOLIC) CEMETERY
SARPY COUNTY, NEBRASKA

Memorial to the Polish Veterans of WWI.
Information and photos courtesy of Marge GALUS SANDLIER. Her great uncle, Thomas Galus served in the Haller Army and is burried near the memorial.
Veteran's grave stone photos available at the link above.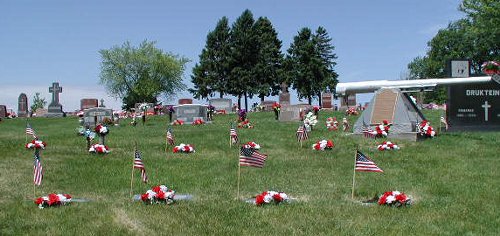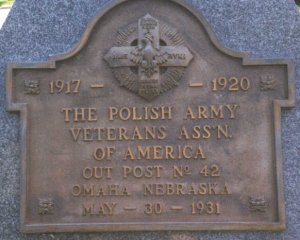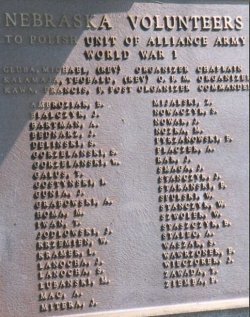 Inscription:
Nebraska Volunteers
To Polish Unit of Alliance Army
World War I
GLUBA, Michael, (Rev) Organizer Chaplain
KALAMAJA, Theobald, (Rev) O. F. M. Organizer
KAWA, Francis, P. Post Organizer Commander
Sponsored Items:
Kosciuszko Squadron Model Plane