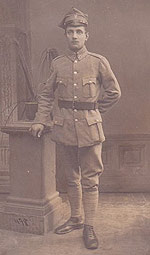 The Polish Army in France WW1 - Haller's Army
They fought for their family. They fought for their freedom. They fought for those who came before them. Most of all - they fought for their beloved homeland - Poland.
"They" were known by different names - - The Haller Army, the Blue Army(Błękitna Armia), and also as the Polish Legion in France. This Blue Army (they wore horizon blue French uniforms) was the Polish contribution to the forces on the western front in WWI. They initially trained and fought under the French, but they fought in the name of Poland and for the ultimate goal of Polish independence. By the war's end this force was officially recognized as the independent Polish Army and their leader was General Jozef Haller (the former leader of the 2nd Polish Legion under the Austrians).
No matter what name they were known as, the men of the Haller Army were patriotic son's of Poland fighting from their hearts to bring freedom and democracy to their country. These volunteers fought in the Polish Army in France in WWI as part of a little known force that helped pave the way for a free Poland. In addition to their services in France, after the war they were transported to Poland to fight and defend her newly won independence from the Russian Bolshevik onslaught that was looking to spread the communist revolution to the rest of Europe. Against great odds, they succeeded. Again they helped Poland.
This is their story.
Volunteers from America
It is estimated that around 20 to 25,000 Polish men from North America volunteered and fought in France as part of this Polish Army in WWI. The recruits from America were primarily recent immigrants who who had not yet become American citizens. From Pittsburgh to Chicago and Worcester to Omaha these young Polish men came to the assistance of their homeland eager to contribute in any way they could. Many even lied about their age just to be able to join and fight for Poland.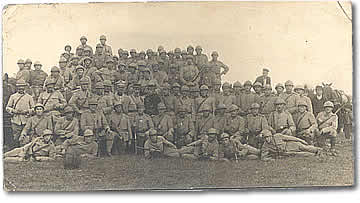 Theirs was the first free Polish Army since General Henryk Dabrowski and the Polish Legions fought under Napoleon. They followed a long proud tradition of Poles joining and valiantly fighting in the French army. This site is dedicated to honoring these men who fought from their hearts, for the dream of an independent Poland.
With help from the Canadian military, they were trained at Niagara on the Lake in Canada before being sent to France. After arrival in France, they were outfit and trained further by the French. Once ready, they fought under the command of the French, but by the end of the war they were recognized as an independent allied army with their own Polish leadership. Eventually they were combined with Polish P.O.W.'s from France and Italy (Poles had been conscripted and forced to fight in various armies in WWI), and Polish units already fighting in the French Army with the Legion d'Etrangere (the Bayonne Legion) to form a 100,000 man strong army. This highly trained and well equipped Polish force would be pivotal in the rebirth and protection of Poland.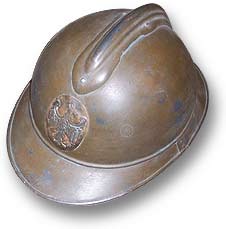 These great Poles all proudly served under general Jozef Haller. Haller had been the original commander of the 2nd Polish Legion who through a long journey made his way to France via Russia. His new force proved themselves more than worthy in battles from Champagne through the end of WWI, all the way to Ukraine in the Polish-Soviet War of 1919-1920.
Their story is amazing, yet due to the passing of time now barely known. A monumental goal - - to aid in an allied/entente victory and also help Poland become independent again. Against great odds, they succeeded!
This web site is dedicated to those men who dropped everything to return and fight for their homeland. They were proud Poles who felt the duty to do their part. Some paid with their lives, some remained in Poland, after the fighting ended most returned to America to continue their "American dream". Unfortunately, their story faded away too quickly and is now almost forgotten except for a few scattered memorials and the rare few people who know the story of this great part of the Polish Army.
It is in their memory and the memory of their deeds that I dedicate this site.

It is a labor of love and a work in progress- all to honor these men and their accomplishments.

I welcome all feedback and am in need of any help you may provide. Stories, photos and memorabilia are all welcomed and appreciated. I take great pride in my Polish heritage and enjoy researching and collecting items related to this great Polish-American subject.
Please help me preserve this great story!

Thank you for your interest,
Michael C. Krupinsky
Help build this site!